Health & Wellness Is Our Goal!
FOR HEALING, PAIN RELIEF and ANXIETY......
Some of the benefits of a healthy brain are efficiently coping with stress, having a sharp memory, and overall peace of mind. It is increasingly obvious that what we ingest directly affects our brain's performance. Hemp oil products are actually one way of positively affecting not only the body but especially the brain.
We have the products to help you experience true health and well being!
Hemp Oils Home is here to continue the push for natural health care and holistic healing.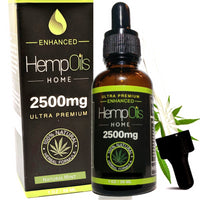 Our Process.....
Our formulations of organically-grown, full spectrum hemp extract is rich in herbal ingredients to regulate natural mental and physical systems that support everyday stress, balance, mood and recovery. We use a chromatography technology to remove any unwanted compounds still present in the oil.
Stress and Muscle Tension
Full-spectrum hemp oil may also help with general stress and tension in the muscles. Like fatty acids, hemp oils have an anti-inflammatory effect on the body, which may help relieve the tension that many people carry from stress and promote recovery from exercise. Rubbing a bit of hemp seed oil or full-spectrum hemp oil into tight muscles may help release tension and relax them.
Skin Health
The oil from the hemp seed is highly nutritious and may be especially helpful for the skin. The vitamins and fatty acids in this oil may help keep the skin healthy and prevent breakouts. A 2014 study looking at the lipid profile of hemp seed oil found that it is rich in healthful oils and fatty acids.
Buy Now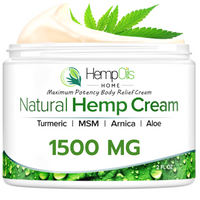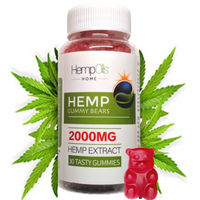 Hemp Gummies
Our Hemp Gummy Bears are one of the most in-demand products . Our hemp gummy line of products now include 3 great tasting varieties Each delightful bear packed with a wealth of overall wellness benefits. Some use our Hemp Gummies for anxiety while others like them for their calming effects.
Buy Now
Hemp Balm Salve
ULTRA-PURE NATURAL INGREDIENTS:
Our formula contains essential natural anti-inflammatory ingredients that can reduce pain, swelling, and soothe discomfort. These natural ingredients are scientifically proven to provide medical nutrition therapy and effective recovery for joints and muscles pain. Heal your body naturally
Buy Now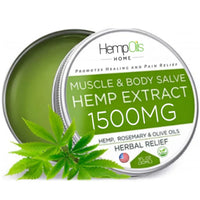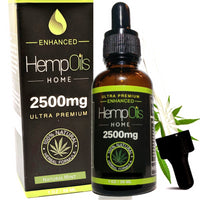 Hemp Oil Drops
UNIQUE PROPRIETARY HEMP OIL QUALITY: We use only carefully & exclusively selected organic fresh hemp to make an EFFICIENT therapeutic product. Our Hemp Oil Drops Developed with highest GMP standards using non-GMO hemp and exclusively natural ingredients,
BUY NOW
Limited Time Offer!
Special Savings! On our Most Popular Pain Relieving Cream! Experience The Healing Pain Relief Properties Of Our Custom Blend of Hemp, Tumeric, MSM, and Arnica.
*Enter "Special" when prompted at checkout
BUY NOW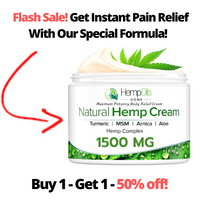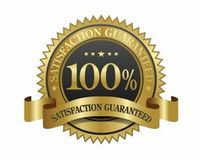 Satisfaction Guarantee!
We focus on using only high quality hemp plants and processing so you can get a high quality, full spectrum Hemp. You can even send the empty bottle to us if you are dissatisfied for any reason!
Testimonials
I have been using the product now for about a month and a half, and I am down to needing it only once a day, maybe twice when the weather is bad and my knees hurt. I have used one jar and have only just started using a second jar (see the photo - this is all I have used of the second jar, and it has been 6 weeks). The jar is small, but it doesn't take a whole lot to get results!

Sandy S.
Tried this cream for neck pain. Although it does not totally relieve pain, it does seem to help with stiffness and muscle soreness. Does not have an unpleasant odor and it has a nice creamy texture.

Hermi A.
This cream has a lovely scent, not chemically or overly perfumed. I have regular pain in my neck from tension headaches, and with a thin application of this cream, which is not oily, or too thin, and truly felt like it kicked it almost immediately. The hemp and arnica combo work wonders! Helps my mom with her arthritis too.

Karen M.
Health and Wellness The Natural Way.
*This product is not for use by or sale to persons under the age of 18. This product should be used only as directed on the label. These statements have not been evaluated by the FDA. This product is not intended to diagnose, treat, cure or prevent any disease By using this site, you agree to follow the Privacy Policy and all Terms & Conditions printed on this site.